Rawai Luxury Tents – Pushkar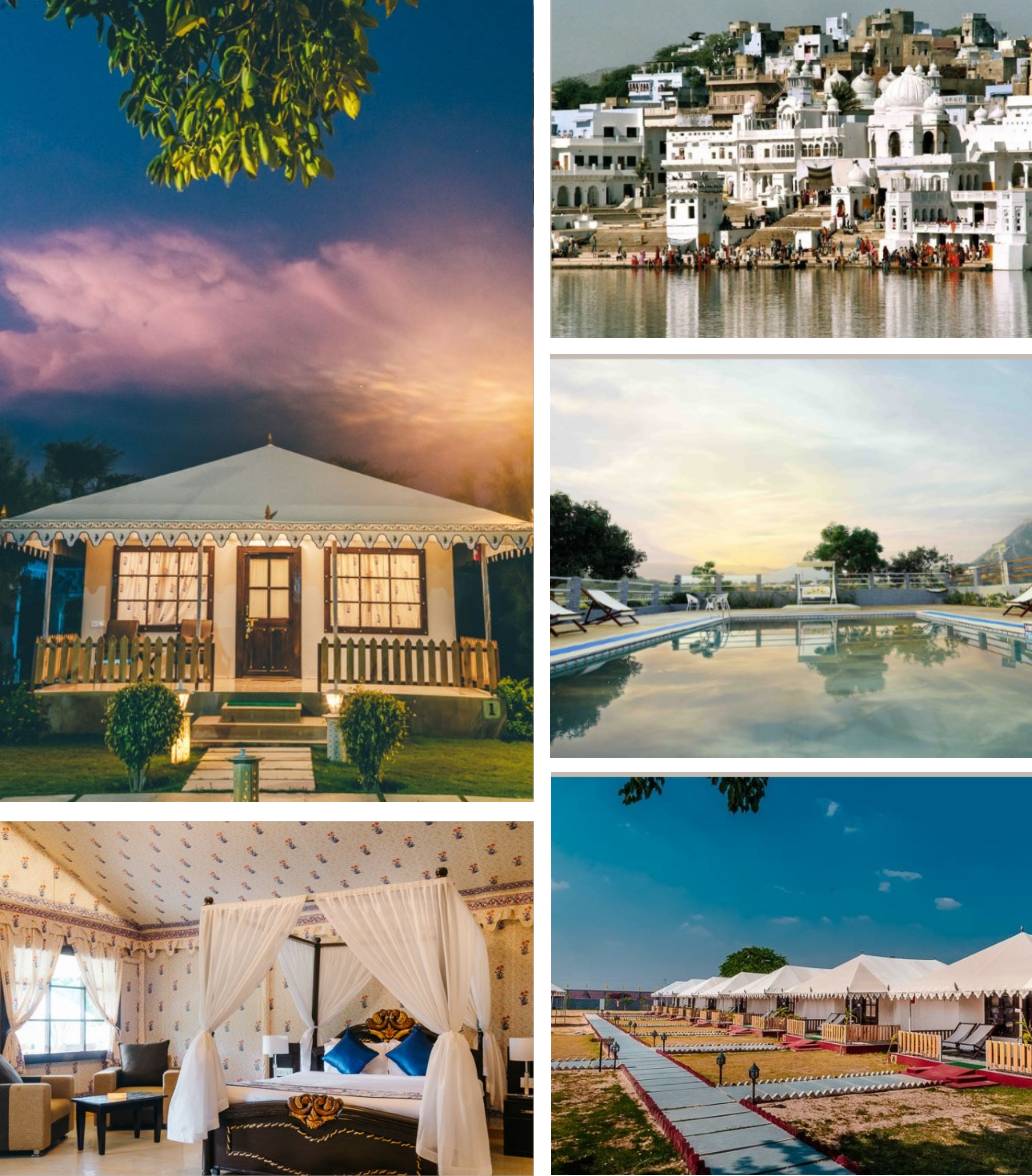 Rawai Luxury Tents – Pushkar
Let go of city life and enter a world of bliss. Experience the divinity of Pushkar and give yourself a much needed getaway.
At Rawai Pushkar, experience a world full of serenity and joy. Rawai Luxury is a one- of-a-kind resort and one of Pushkar's most luxurious resorts.
It provides the ultimate blend of unrivaled luxury, convenience and absolute peace.
INR 6,600/- per room per
night with breakfast, Dinner & hotel taxes.