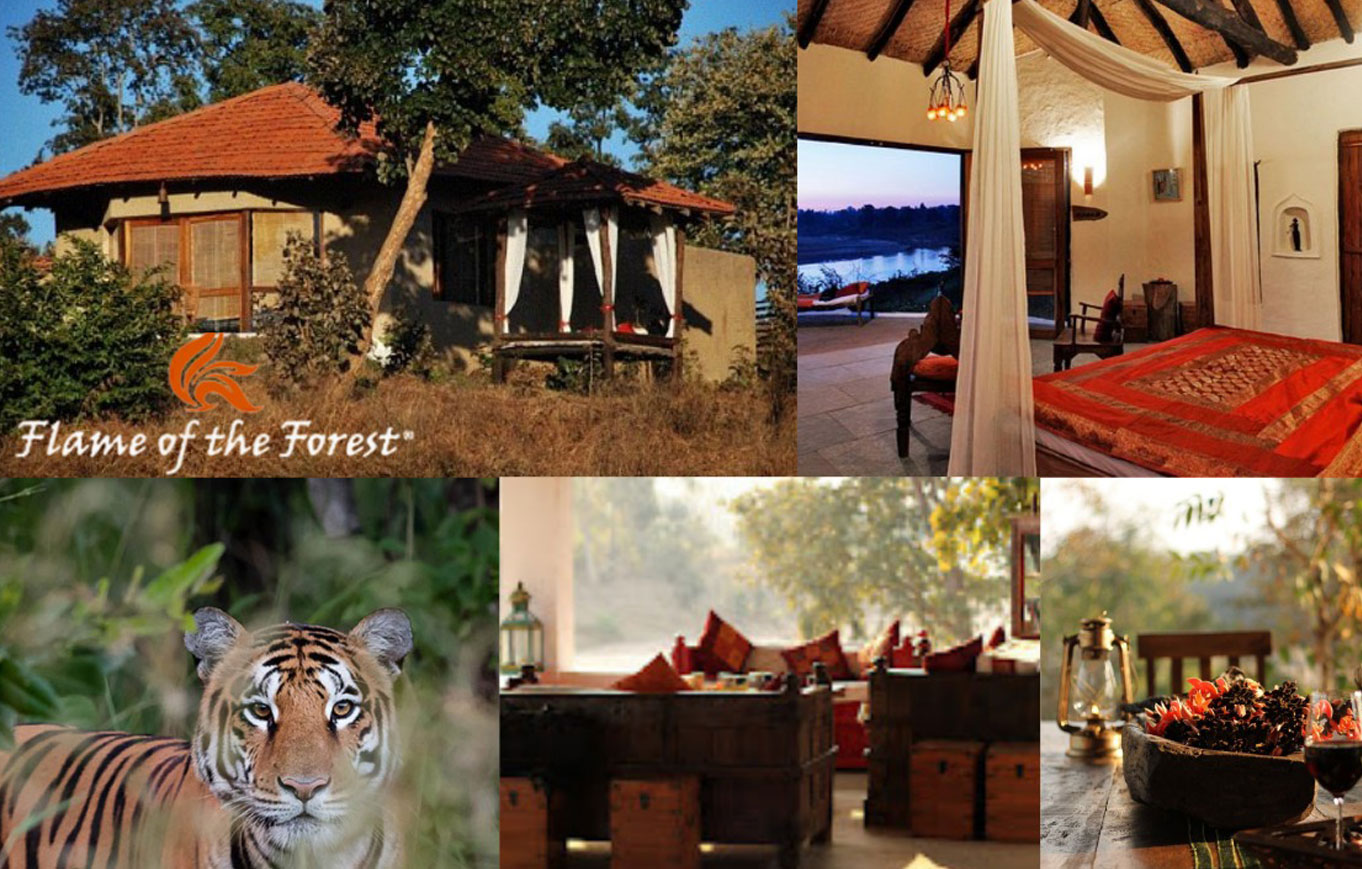 Flame of the forest
An intimate Safari experience with a stay in a small lodge awaits you. Step into an Indian wildlife fairytale, listen to the jungle lore around the campfire under a starlit sky. The forest nourishes silence, brings us into the present moment and makes us aware and mindful. Bespoke jeep safari, breathtaking landscapes and unique sightings in Kanha National Park. Book you stay with us for Flame of the Forest.
INR.29,800/- per room per night with
all meals & hotel taxes.